Audi Car Service Experts in Surrey
Ask us today about our Audi car service offers Ashford drivers have been coming to us for 30 years- so trust us to keep you running smoothly. 
Boxer Motor Works LTD are independent Audi specialists in Surrey. We are a fully accredited Bosch Car Service garage. The partnership with Bosch enables us to keep pace with modern vehicle technology for Audi vehicles.
Audi specialists in Surrey
Boxer Motor Works are Audi car specialist with have extensive experience with Audi models including the S3, S4, RS4, S5, S6, TT and more.
Our team uses the very latest diagnostic testing equipment to gain a precise assessment of your car's condition. We have 30 years of experience keeping Surrey Audi drivers on the road, Our Audi car service is fully tailored to your Audi vehicle needs.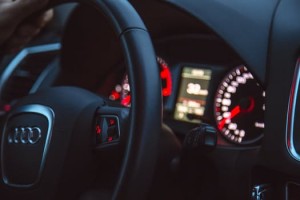 Our expert Audi services
We're connected to a network of Bosch suppliers and parts manufacturers- very often the same used by companies like Audi- that means all the knowledge, expertise and equipment to service your Audi is right here in our workshop.
Audi cars are famed for their speed, performance and sleek appearance- as well as the luxury interiors and a touch of executive class synonymous with the brand. Those lucky enough to own one understand that such a high-performance car requires a higher standard of care.
Having been established since 1985 and operating from a well-equipped workshop facility, our courteous staff are highly experienced and very well trained in the latest equipment. Our attention to detail together with personal service enables us to provide you with a service second to none.
We use our Bosch affiliation to deliver top quality parts at a lower price- saving you money while ensuring your Audi is repaired using the same parts used in manufacturing. By this combination of decades of proudly local service and our Bosch connections, we're confident you'll save money for the same high standards of our Audi services you'd expect from a main dealer workshop- all with superb customer service from our friendly, professional team.
We have always endeavoured to offer a viable cost-effective alternative to the franchised dealer and now; with changes in European Legislation, it is possible for us to service your vehicle without invalidating your manufacturer's warranty.
Contact us today!
Contact Boxer Motor Works today to learn more about our range of great Audi services in Surrey, we specialise in other German cars for all other makes and models too. Give us a call for free friendly, expert advice on how we can assist your Audi car today on: 01784 251233.