BMW Servicing Ashford
 Boxer Motor Works LTD are specialists in BMW and are the leading independent company in the area. We are a fully accredited Bosch Car Service garage. This partnership with Bosch enables us to keep pace with modern vehicle technology, statutory and legal requirements. We combine our decades' of experience servicing cars with our passion for German engineering and our Bosch affiliation to deliver an enhanced service to match that offered by dealer workshops- but for less. Our team have a deep appreciation for these impressive vehicles and with our workshop packed with the latest cutting edge technology from Bosch, we can perform the highest standards of internal and external damage repair, diagnostics and servicing, as well as our usual thorough, efficient MOT testing.
BMW Servicing and Repairs Ashford
Ashford, Hounslow and Twickenham drivers have been coming to us for 32 years, and with our Bosch affiliation our local ties and friendly service meet the global German engineering network- for equipment, parts and knowledge no other garage network could bring to the table.
Having been established since 1985 and operating from a well equipped workshop facility, our courteous staff are highly experienced and very well trained in the latest equipment. Our attention to detail together with personal service enables us to provide you with a service second to none.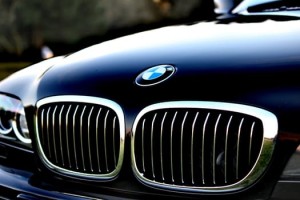 We have extensive experience with BMW models including 1 series, 3 series, 5 series, 6 series, 7 series and M3 / M5 ranges.
We have always endeavored to offer a viable cost effective alternative to the franchised dealer and now; with changes in European Legislation, it is possible for us to service your vehicle without invalidating your manufacturers warranty.
The Digital Service Booklet: Boxer helps you record your car' condition
The Digital Service Booklet (DSB) is an innovative data record of your BMW's service history- a detailed and up-to-the-minute picture of your car's condition and a useful resource when it comes to future servicing. By maintaining an intuitive record of all work carried out, you can save money and time- by enabling your servicing professionals to plan and direct servicing work with an authoritative source. As a recognised independent specialist Boxer Motor Works supports the DSB system and is able to record all service events- keeping your service record complete for future reference.

Condition Based Service (CBS)
What is CBS? 
Conditional based service (CBS) is an evolution of BMWs standard service indicator  system (SIA) previously fitted with across the model. It was first introduced in 2002 when the new 7 series model was launched and is now a standard feature on most new models.
Benefits of CBS 
The concept of CBS was to create a flexible yet economical maintenance schedule for serviceable items fitted to a vehicle. Unlike its predecessor (SIA) which used fixed time and distance servicing schedules (days and m/km's) the innovative CBS system goes one step further. This intelligent system constantly gathers information from modules and sensors fitted around the vehicle which allows flexible intervals to be created preventing unnecessary replacement of components which still have substantial service life left. In essence there is an aim to lengthen service intervals and maximise the use of serviceable components.
Components supported by CBS
The type of CBS components supported on a particular model will vary depending on specification and engine type.
Items fall into two main groups:
These items are monitored by physical and virtual sensors with reference being made to some variables such as vehicle mileage, driving styles and temperature. Items included in this group are:
Engine oil- monitored by the DME/DDE engine control module
Micro filter/pollen filter
Front brake pads – Monitored by the DSC stability control module
Rear brake pads – Monitored by the DSC stability control module
Diesel Particulate filter – Monitored by the DME/DDE engine control module
2) Internally calculated items
Certain items monitored by the CBS system do not require physical sensors. These serviceable items still operate under fixed intervals with remaining service life calculated by the instrument cluster based on time and distance. Items included in this group are:
Brake fluid
Spark plugs
User interface
Instrument cluster
The instrument cluster gives advanced notification of any pending service requirements via information displayed on the LCD. This is displayed in the form on a 'SERVICE' warning followed by information relevant to the component requiring maintenance. BMW aim to give approximately four weeks advanced notification of any maintenance requirements to prevent drivers accidently 'running over' service schedules.
i-Drive
Further information can be accessed via the i-Drive system. By navigating through the i-Drive menu into the 'Service Menu', it is possible to check the current state and remaining serviceable life of all CBS monitored components. Each item will be highlighted in either Green, Yellow or Red and display a percentage value indicating remaining serviceable life.
Green item = No service required at present
Yellow item = Service life nearing its end
Red item = Service deadline has been passed
Contact us today to learn more about our BMW Servicing offers,  as well as our other diagnostic, MOT and repair services.