Mercedes Servicing Ashford, Hounslow & Twickenham
Boxer Motor Works LTD are a Mercedes servicing, repair and MOT specialist, and a fully accredited Bosch Car Service garage. We have extensive experience with all Mercedes models including SLK, AMG, CL, E-class and more.
We're passionate about German cars. That's why we're so proud to be affiliated with Bosch- the engineering giant behind many of the most advanced parts used in modern German car makes. They also produce a lot of the electronics used inside a wide variety of German-manufactured cars, and their labs produce the very finest next-gen diagnostic and testing equipment. All this means we've access to the very best, very latest equipment, parts and the collective knowledge of a global car repair network. This gives Boxer Motor Works the edge over other garages, including the branded main dealer workshops- who charge a fortune for the same service, which we combine with decades' of experience fixing, servicing and MOT testing cars for the people of Ashford and Surrey. We can save you a significant sum on high quality workmanship, which also providing a service to match the most expensive dealer garage.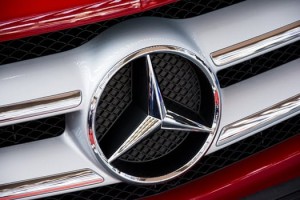 Mercedes Service and MOT Ashford
Having been established since 1985 and operating from a well equipped workshop facility, our courteous staff are highly experienced and very well trained in the latest equipment. Our attention to detail together with personal service enables us to provide you with a service second to none. Contact us today to discover why we've been Ashford's top choice for Mercedes servicing and repairs for over 30 years. We offer expert car service solutions backed by the expertise and products of the global Bosch network. We understand that a high performance vehicle like a Mercedes requires more than the usual standards of care and workmanship to service and repair, and at Boxer Motor Works we're confident our combination of German car specialisation with excellent customer service means you'll receive a premium service, whatever your car care needs.
The Digital Service Booklet: Boxer helps you record your car' condition
The Digital Service Booklet (DSB) is an innovative data record of your Mercedes car's service history- a detailed and up-to-the-minute picture of your car's condition and a useful resource when it comes to future servicing. By maintaining an intuitive record of all work carried out, you can save money and time- by enabling your servicing professionals to plan and direct servicing work with an authoritative source. As a recognised independent specialist Boxer Motor Works supports the DSB system and is able to record all service events- keeping your service record complete for future reference.
We support Mercedes Service ASSYST:

Many Mercedes-Benz Passenger cars are equipped with Service ASSYST. This is a variable service schedule alternating from A to B service – A being a small, routine service and B being a larger routine service. A service indicator will appear on your display approximately one month or 600 miles before a service is due. Services are normally due between 9,000 and 18,500 miles or between 12 to 24 months, depending on driving style.