Steering Alignment Repair from Boxer Motor Works
Steering alignment is vital to safe driving and controlled braking. If your steering is out of alignment you could find your control of the vehicle is reduced, as well as reduced fuel efficiency and rapid tyre deterioration. At Boxer Motor Works, we can perform rigorous testing on any car tyres, as well as replacement, upgrades and realignment or rebalancing.
Our specially trained team will ensure you get the best tyre quality, and the best traction and control, out of your vehicle. This means you get maximum responsiveness and effective breaking in emergencies. Through normal use, a car's tracking, alignment and balance will eventually deteriorate to unsafe levels.
Uneven road surfaces, for instance, tarmac damage or potholes can easily cause alignment problems or exacerbate existing ones. As time goes by often the fault will worsen, meaning a small fault in alignment could develop into a bigger risk if left. If you suspect your tyres are uneven or out of balance, you should consult a mechanic. Leaving a tyre in this condition risks worsening tyre quality and reduced control, as well as higher fuel bills.
We offer the latest Bosch laser tracking solutions at our Ashford service centre. Our steering alignment repair centre has kept drivers from around London and Surrey running smoothly for over 30 years.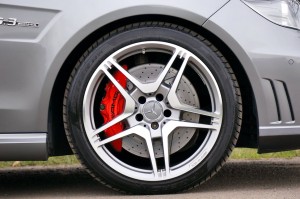 4×4 Steering Alignment Repair
A 4×4 vehicle may be at an increased risk of alignment or balancing problems- however our team of Bosch-accredited mechanics can deliver the most detailed possible alignment, tracking & balancing tests, quickly detecting and analysing the minutest change in your alignment with the latest Bosch laser tracking sensors.
4×4 wheel alignment can often deteriorate faster if driven off road or uneven surfaces- when full control is vital. Our experience in 4×4 care means we can provide a cheap, effective solution before more alignment slips any further on your vehicle.
Contact Boxer Motor Works today to find out more about our steering alignment services, and for more information on booking and prices.