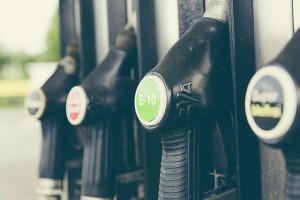 Fuel additives is a liquid that is used alongside your fuel, often adding the fuel additive before you fill up with fuel. Fuel additives contain compounds to add more efficiency to your average fuel, providing many benefits to the car's performance. Fuel additives increase a fuel's octane rating, creating a higher rate compression ratio.
Do Fuel additives work?
All in all fuel additives do affect your engine in a positive way with fuel additive companies
Claiming that fuel additives should be added every 3,000 – 5,000 miles. The additives increase the car fuel octane, meaning the engine will have a higher compression ratio. Improving the combustion in the engine means the fuel is being fully used to its maximum potential, with less carbon deposits left behind once the fuel is burned. The fuel additive will also increase performance in acceleration due to fuel additives having the effect of cleaning carbon deposits from the fuel jets, increasing acceleration response.
What are the benefits of fuel additives?
Fuel additives provide many benefits, the main one being the effectiveness of the additive. Many people who have never used fuel additives may feel a real difference when using it for the first time. With an increase in engine power and acceleration being a big benefit and the more noticeable difference it will make.
Fuel additives will also prolong engine life, removing carbon deposits from the engine system that would otherwise sit in the combustion chamber leading to a lack of engine performance. This has a knock-on effect on engine noise while the car is idling.
Fuel additives can become cost-effective saving you money on fuel, due to the high octane you achieve better engine performance and a higher MPG. However depending on what type of fuel additive you purchase this could change, due to the different prices you could pay.
Tyres are one of the most important safety element for you and your vehicle. A good set of tyres ensures a safe and comfortable journey for you and your passengers. The air inside the tyres on your vehicle support the weight of the car, absorbing the bumps and shocks from uneven road services that have become the norm in the UK today.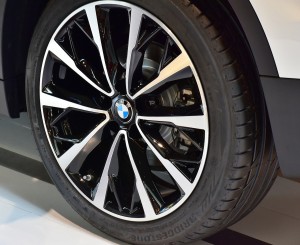 Tyres are important for you to have the necessary traction to keep you from slipping and sliding on all types of road services. Giving you full control of the vehicle. Poor tyres can hinder your car's performance, increasing braking distances and fuel consumption.
How do I know my tyres are legal?
The legal requirement is the tyre should be 1.6 millimetres across the width of the tyre. Most manufacturers include a tread wear indicator on the tyre, this can be found in the tyre tread and becomes more visible when the tyre starts to wear.
Tyre depth below 1.6mm will fail an MOT.
What will make your tyres illegal?
Your tyres will be illegal if the surface area of the whole thread is below 1.6 millimetres. You can check your tyre depth by looking for the manufacturer marking where the tread wear indicator would be placed.
If your tyre is below 1.6mm we recommend you get your tyre changed as soon as possible. Here at Boxer Motor Works, we can change your tyres and also provide wheel alignment services. As a Bosch accredit garage we have the latest technology and methods to get your vehicle back on the road safe again.
How do I prevent tyre wear?
Tyres are a great expense, even more so when you have to replace more than one tyre. So knowing how to prevent tyre wear is important, as this can save you money, time and help keep your vehicle safe.
Regularly check your tyre pressure, you can find the correct tyre pressure in your car manual or you can check on most cars on the information stuck next to the driver's door. This should be checked more often during cold weather. Make sure you do not overinflate the tyres as this can also reduce traction and braking.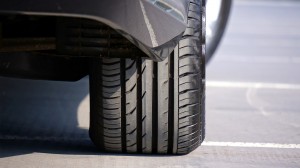 You can also prevent tyre wear by cornering sensibly, cornering at a sharp angle will decrease the life of the tyre. This is because sharp cornering at speeds can create more friction to the tyre, this leads to excessive wear and may split the tyre.
Make sure you regularly check your tyre condition, as damages such as cracks can become a problem. Especially if you go over a pothole, as the tyre may get a puncture and deflate.
Another prevention is making sure your vehicle undergoes steering alignment repair, this can be done here at Boxer Motor Works. Wheel alignment is important for the wheels to have the correct balance, as nonaligned wheels can lead to uneven tyre wear.
Contact us today
Boxer Motor Works have been offering tyre fitting services for over 30 years. Contact us today for free expert advice on how we can help you with your car tyres today.
Cycling-only areas, diesel free zones & high tech cars: New EU rules set out the objectives for future roads.
Plans reveal a future of increased automation and accommodation for cyclists & pedestrians.
While much attention is paid to the rise of self-driving and alternative-energy cars, there remains some distance to cover before we're all reclining at ease as on-board computers autopilot us into work. In the meantime, slightly more pragmatic than journalists or high-tech boffins, bureaucrats in Brussels continue to unroll regulations for the transformation of our cities. The new order seems to include a heavy focus on cycling, with –possibly to the relief of commuters- segregated cycling routes. Dedicated infrastructure serving pedestrians and cyclists, it's hoped will prevent accidents in line with an ambitious target to reduce road deaths 50% by 2030.
Meanwhile, much has already been made of the separate focus on reducing the number of diesel vehicles in city centres- with many city authorities around the world taking direct or indirect action to limit the usability of diesels. In the next few years there's every likelihood more financial disincentives, higher tax and even outright restriction for diesels at peak times might be considered in cities to improve air quality. With 40,000 premature deaths per year (according to the Royal College of Physicians) it would seem pressure is mounting on local governments to act. At present vigorous lobbying by the motor industry seems to be holding back the tide of more draconian anti-diesel legislation, but this may not last long. With a waning market share and declining profitability, diesel may soon be cut loose as big business finally, terminally, withdraws support. Most manufacturers admit the future lies in petrol (itself getting more and more efficient) and alternative-fuel cars, suggesting as soon as the costly legal and political bills of defending diesel from governments starts to outweigh returns, the plug may be pulled on lobbying- leading to a surge in strict anti-diesel rules.
Another area the EU seeks to develop in city planning is speed restrictions- 20mph zones (or 30kmph in European cities) are to become more and more prevalent. Some groups are already calling for ISA (intelligent speed adaptation) technology to control our speed for us, or at least set reminders for drivers nearing the limit. It's safe to expect lower speeds overall (as governments seek to reduce accidents and emissions in one fell swoop) with a rise in digital tracking and more cameras in city centres. Until the self-driving car revolution, then, there may still be time for our roads to take on a very different character altogether.
Experts threaten 'serious economic consequences' if the government continues to directly and indirectly hike car costs for younger people.
Car costs seems to rise constantly- yet 2017 may see an even steeper increase than usual as the government seeks to raise increased revenue, and revises insurance rules.
New government regulations could add up to £1000 to young drivers' insurance premiums- while tax increases continue to cause increases, with 14% added to the average bill this year. A 2% tax increase (from 10% to 12%) means even normally low cost premiums will rise by an average of £15. Yet with tax doubling in eighteen months, experts warn that this 'stealth tax' is out of control- rising faster than any other tax in the same period, and seriously risking the affordability of car insurance, especially for hard-pressed younger drivers. The tax – the increased rate for which comes in to effect 1st June- is set to raise over £5 billion for infrastructure projects, the government says- is part of a series of changes that have now left the average car insurance policy at £800, price comparison site Compare the Market have estimated.
While rapid tax rises concern many, other industry experts are more alarmed by new rules affecting how personal injury compensation fees (such as payments awarded for whiplash) are calculated, which could see up to £1000 added to younger drivers' yearly premiums in some instances. With drivers under 25 responsible for 85% of serious injury accidents, younger people, who already pay 2.5 time the average insurance premium, will face huge hikes in premium costs due to the government's changes to the Ogden Rate- the measure by which injury compensation lump sums are calculated. It's not just drivers who are effected by the change- the Ogden rate influences compensation payments across the legal system- meaning the NHS, Armed Forces and businesses could all face dramatically increasing costs over the next year- yet it's drivers, and particularly younger drivers, who are expected to be affected the most radically. Experts have warned that this change could potentially increase the number of uninsured drivers on the road- with an estimated 1 million uninsured cars on Britain's roads already, as rising car costs, including fuel costs, making car ownership less and less practical for the young.
Living without a car can be a nightmare, even in a large city. However with the rising cost of car insurance it can feel like you're stuck between a rock and a hard place. Coupled with skyrocketing fuel and car tax, young drivers especially can have a hard time meeting the costs.
Excessive car insurance bills can be an undeserved burden on younger car owners- yet without those early years driving, the no claims discount enjoyed by more experienced drivers will be a pipe dream. So how can you keep those premiums down?
Named drivers
This is a nifty trick many now use to reduce overall risk on their insurance calculation. Add parents, friends, relatives- whoever you can who has a long and unblemished record- as a named driver they will bring your premium down even if they never get behind the wheel of your car.
Occupation
Car insurers work in mysterious ways- but there's method in their madness. Their quote generators are finely-tuned machines that can calculate quotes based on tiny changes to the metrics. One job title might get you a higher quote, because of increased risk or simply because average income is higher- so experiment with comparison sites, tweaking your job title as far as possible without telling fibs.
Security
Car security may be one of the most unfair parts of car insurance- if you have a locked garage off the road- brilliant, but if your home forces you to park on the street- prepare to pay more. Of course in theory you could move, although realistically a saving of a few hundred pounds a year transfers onto property costs. However wherever possible consider adding tracking or immobilising tech to your car- it may help make up some of the difference.
Don't focus on third party
Car insurance wisdom has long held that third party is cheaper than comprehensive cover- yet despite the added burden on the insurer, recently this has begun to change. Their calculation is that showing willingness to shoulder a more expensive policy shows responsibility and better risk management- meaning less overall risk to their bottom line.
Black box or dash cam
Black boxes have become widely available from insurers, but are they worth the saving? In theory rewarding safe drivers is a no-brainer, however the discount they offer comes with a big caveat- they want to catch you out and raise their bills. Even legal-but-technically-risky behaviour, such as driving at rush hour or at night, or on statistically dangerous roads could bump up your premiums or may even get your insurance cut off. Car insurance by the numbers means even if you're driving safely & legally, there's nothing to stop them charging you if the computer says so.
One alternative that won't save as much is a dashcam. With it, you can save over 10% off your bill, without Big Brother tracking your movements.
Renewal
Auto-renew at your peril. You're likely to be charged a large increase without much justification- purely because insurers know the majority of drivers won't dispute it. Check the policy you're getting and what your insurer would charge a new customer of it- you may find you can save by switching.
Separate analysis of the possibilities facing us in a world of driverless cars reveals a world dramatically changed.
The government has announced Britain will be at the forefront of the driverless car revolution- and by 2025 this means we could see driverless cars built by companies like Google, Apple and Tesla regularly on our roads. Cars fully connected to one another and the transport infrastructure, running off live updates on traffic and road conditions, backed up by a host of radar and sensor units, will forever change not just how we travel but how we live. Here are some predictions expected to come to pass once cars can work without a pair of hands on the wheel:
No more car parks
Cars will freely circulate ring roads as drivers- or should that be passengers- can simply hop out when needed and leave them roaming. Car parks will become redundant and, commanding attractive city centre locations, councils will quickly cave in to removing them and converting them to residential property. In fifty years we could be living in converted multi stories. Similarly, road space will be freed up as roadside parking becomes a think of the past- meaning wider roads, smoother traffic flow and less congestion.
Hackers & pranksters will be in heaven
What if you could take control of someone's car remotely? Already we're seeing on-board computers being hacked and compromised, yet in a world filled with driverless cars we could see serious risks from remote hackers. Equally, what could you get away with if you knew cars were programmed not to hit you? Removing driver error could mean a scenario where simply strolling into traffic or even playing 'chicken' with cars- watching them swerve to avoid a collision. Naturally these safety concerns will need to be eliminated in large part before driverless cars go mainstream- but with a relentless focus on safety and the typical hostility new technology meets in its early days, we'll undoubtedly be hearing about it for a long time to come.
Insurance costs will plummet
What if your car's safety features were as advanced as the latest aircraft? Human error is a factor in 90% of accidents- so expect insurance claims to fall, and costs too. Accidents themselves will fall to almost nothing and A&E departments will have far fewer patients- definitely a good thing.
No more legal limits
You will be able to drink and drive- though whether the law will change to reflect this remains to be seen. This could mean a boom in pubs, clubs and other recreation as we go from a nation of designated drivers to party animals.
No more public transport
Public transport is a hassle at the best of times- yet with reduced congestion and automatic driving, people will be much more likely to opt for the personal space of a car than a sweaty bus or overcrowded train carriage.
The old ways will never quite die
Driving is a thrill some people won't be able to shake that easily. Whether 'vintage' cars will be compatible with the new world is unclear, yet we can certainly expect an increase in recreational driving and amateur racing.
Whether or not driverless cars are as close as some expect, it's clear that this is something that's getting closer- and bringing with it a very different world.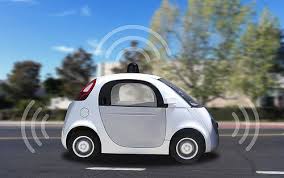 We're very proud of our new website- just one of the ways we hope to keep developing and, ultimately, serving the drivers of Ashford. Despite our swish new site we're still the same Boxer Motor Works Ashford's drivers has trusted with their car for the last 32 years- so if you need car repairs, contact us today and discover why!